Campaign Materials
Stand Against Impaired Driving
FMCSA partners can download materials to help educate stakeholders about their requirements under the Drug and Alcohol Clearinghouse regulations.
Together with our partners in the industry, FMCSA is working to increase the number of employers of CDL drivers registered for and querying the Clearinghouse, as required by the Federal regulations. By ensuring that your members are educated about their Clearinghouse requirements, you are helping to prevent impaired driving of CMVs, and helping to make our Nation's roads safer for everyone.
Written Communications
Download and use the following in your partner communications.
For brochures, fact sheets, how-to guides on using the Clearinghouse, and more, visit the Clearinghouse Learning Center.
Web Graphics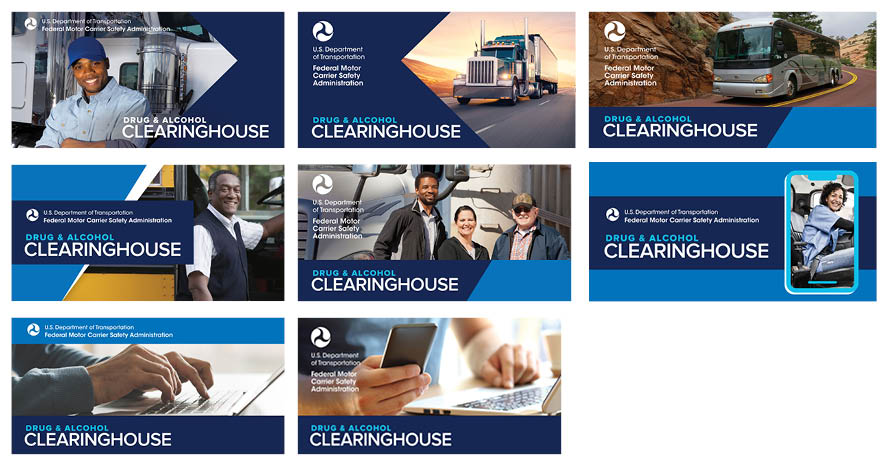 Download and use the images above on your websites, social media channels, e-newsletters, etc. Please link graphics to https://clearinghouse.fmcsa.dot.gov.
Online Ads
FMCSA is placing the following ads online. You can increase our impact by using these ads on your website, in your e-newsletters, or with your partners. Please link ad graphics to https://clearinghouse.fmcsa.dot.gov/register.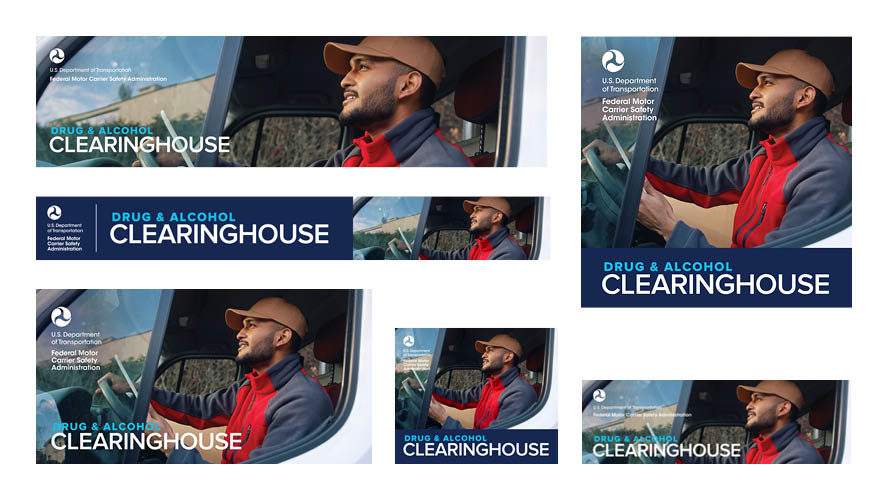 Sizes available:
300x250
336x280
728x90
970x250
1080x1080
1200x625
320x100